In a recent blog post, I shared my experience as an Owners' Project Manager for a mechanical system upgrade in an office building for a large organization in Burlington, Vermont. This role has provided me with several new related projects in a healthcare facility, each varying in type and having a very different effect on the overall environment of the organization. In the healthcare environment, I have become familiar with its unique construction challenges. This post will discuss a couple of these challenges and approaches for preventing these challenges from adversely affecting the overall success of the project.
Measuring Success – Five Keys
But first, how is success measured for a construction project? The following list shows five items that are used to determine if a project is successful:
Overall quality of the product
Providing a safe working environment for ALL involved
Staying on budget
Keeping a good working relationship with the owner, employees, contractors, etc.
Completing the project on schedule
Challenges Specific to Healthcare

Success in the healthcare industry – in my case a hospital - is specifically challenging as the facility is used 24/7. Many hospitals have labyrinthine corridors used by patients and guests not familiar with the facility, and often the staff as well as the guests are in an emotionally vulnerable or stressed states. Adding the complexity of construction detours, system shutdowns, and just plain imposition to this already charged situation requires excess planning, patience, and understanding from the construction team. This makes for an interesting challenge for the Project Manager!
With this in mind, here are some examples of challenges that have come up with a couple of the projects I am currently working on:
Construction Wayfinding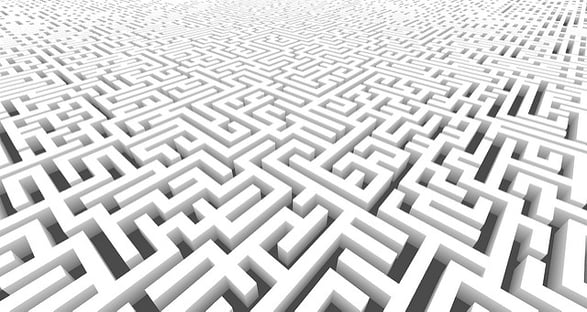 Image by Flickr user David Evers
For a recent project, a very well-traveled connector between two buildings was closed down for a life safety upgrade. Understanding the effect of closing down this corridor was discussed early on in the construction project and the team worked closely to determine the best approach for ensuring accurate patient/visitor wayfinding as well as a plan for internal transport (mainly beds). Having the right staff from the organization at the table to review these plans was very important for this project. Proper signage surrounding the construction area had to be simple, straightforward and easy to follow. I observed the effect of the detour signage and, even with such proper directions, found users were unsure. I found myself helping users travel around the work zone to ensure the signs were effective for everyone. In addition, the contractor worked longer shifts and weekends to make the construction schedule shorter and decrease disruption.
Shutdowns in 24/7 Occupation
Most healthcare organizations have certain departments that are occupied 24/7. This makes it very difficult to plan construction projects that could potentially require closure of the department or relocation of the department until the project is complete. Unfortunately, shutdowns for healthcare systems such as domestic water, HVAC, and medical gas are sometimes necessary to move a project forward. Avoiding shutdowns is always the better option, but for most situations where this isn't feasible, ensuring that proper communication with all involved parties and understanding the full extent of the shutdown is very important in order to prevent unexpected issues. The construction crew wants to ensure a smooth process just as much as the people affected by the work.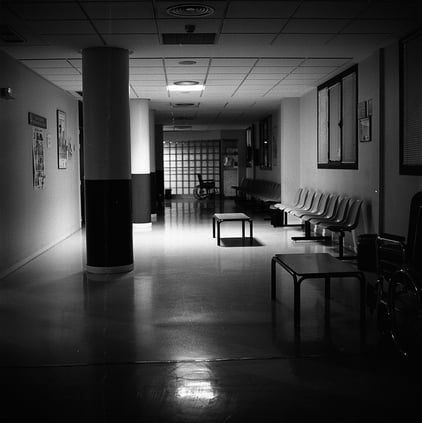 Image by Flickr user Alejandro H.
Safety and the overall positive experience for the patients, visitors, staff, and contractors is a huge priority during all construction projects in a healthcare setting. Understanding that construction projects can unsettle the overall flow of the organization, it's important to approach all projects with a plan to minimize disruption in the least possible way and ensure that the necessary staff from the organization who understand how it works are part of all planning conversations to provide input and suggestions.
Related posts: