As the newest engineer to join the Cx Associates team, I have had the immense pleasure to be able to approach buildings from a different angle than in my previous work experience. In my former work as a mechanical design engineer, the focus was on current building technologies and keeping up with the most cutting-edge designs for our systems and buildings. Don't get me wrong, looking to the future of efficient building technologies is tremendously important, but as someone who is concerned about the current state of the environment and ensuring there's a habitable world for generations of living things to come, I found it hard to believe that new buildings alone are capable of being more than a small drop in a big bucket. After all, there are only a small number of new buildings built each year compared to the vast existing building stock. A quick look at the numbers from the Commercial Buildings Energy Consumption Survey (CBECS) by the US Energy Information Administration (EIA) will tell you that of the total data set, only about 18% of commercial buildings were built in the most recent 12 years surveyed. (https://www.eia.gov/consumption/commercial/data/2012/bc/cfm/b8.php)
New Construction is a Small Drop in a Big Bucket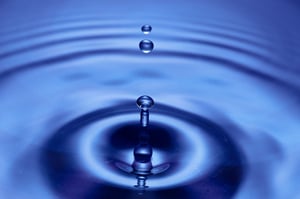 These numbers indicate that new construction comprises a pretty small fraction of the overall building stock. Even among that group of 'young' buildings, multiple iterations of the applicable energy code mean that on the older end of this newest range, efficiency is well below current code-stipulated levels. Now, if there are going to be drastic emissions reductions from the commercial building sector, we clearly aren't going to be able to build our way out of it by replacing every old building with a fancy, efficient new building—even if we could, this would also be unwise from an embodied carbon standpoint. However, it is important to consider how the US uses energy; according to the US EIA, 32% of our energy use is related to industrial activities, 29% is transportation-related, 20% is residential buildings, and 18% is commercial buildings (https://www.eia.gov/energyexplained/index.php?page=us_energy_use). Looking a little deeper into the CBECS across all categories, the built-environment (neglecting industrial sector components) accounts for about 33% of total US energy consumption. Drilling in further reveals that 13% of the entire US energy consumption is consumed by HVAC&R and related systems in commercial buildings. If we make another small leap that all commercial buildings used an equal portion of that energy regardless of size and age, just strictly by quantity alone, commercial buildings more than 12 years old account for about 11% of the entire US energy consumption.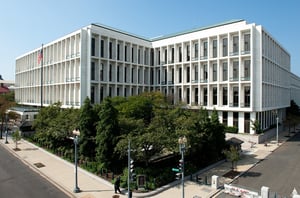 It is clear that older buildings use a large amount of energy, but how can we tap into that potential for energy savings? The new building codes do a relatively good job of increasing efficiency in new construction, but unless they get major renovations requiring compliance with current codes, the new codes have little to no effect on old buildings. What options are out there for improving energy efficiency in a building that is still well within its working life? As someone coming from a design background, this had been a source of discouragement that was hard to put my finger on. How are we expected to improve overall energy efficiency if these old, inefficient buildings have been around for decades and will be around for decades to come?
Why Retrocommissioning May be the Answer, from the Lens of a Mechanical Designer
Having recently been indoctrinated in a culture of "engineering a future where buildings are better" at Cx Associates, I've learned that the tools in our tool box are proving (and are proven!) to be powerful for affecting existing building energy usage. According to a Lawrence Berkeley National Laboratory (LBNL) study (http://cx.lbl.gov/documents/2009-assessment/lbnl-cx-cost-benefit.pdf) of 643 commercial buildings, the retrocommissioning (RCx) process resulted in a 16% median whole-building energy savings for existing buildings, and a 13% median whole-building energy savings for new construction. As these numbers show, even new construction, which is presumably compliant with current code, isn't immune to sub-optimal performance! Now imagine a future where all existing buildings have gone through an RCx process—we just reduced the entire US energy consumption by almost 2%!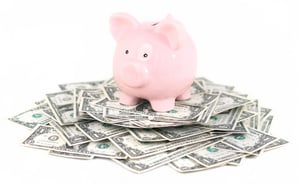 When some people think of reducing carbon emissions, they see an investment that will cost a fortune or disrupt daily life in an un-reconcilable manner; RCx is far from that. According to the same LBNL study, RCx processes typically experienced a payback period of 1.1 years, meaning the energy use cost savings alone paid for the up-front RCx costs in less than 14 months. Talk about low hanging fruit for energy savings! RCx projects often result in non-energy benefits as well, including improved occupant comfort, better indoor air quality, and reduced maintenance headaches. The savings realized during RCx projects are a result of making operational changes to optimize building operations, so these projects typically don't involve messy construction sites and stressful relocation of occupants. On top of all of that, many efficiency programs offer incentives and rebates for businesses to pursue RCx processes. For example, in our home state of Vermont, both Efficiency Vermont and the Burlington Electric Department cover 100% (up to $5,000) for initial qualification walk through, cost-share for in-depth development of recommendations (up to $25,000) and offer performance-based incentives upon implementation at $0.10 per kWh saved.

Interested in RCx for your Building? We Can Help!
The methodical process of investigating opportunities for improving efficiency of existing buildings can sometimes feel less exciting than new construction or adding a renewable generation source that everyone can point at. However, the results, which Cx Associates has been achieving since 1994, speak for themselves. At Cx Associates we believe in a future where buildings are better, and we're engineering our way toward that future. Our staff is highly trained and skilled and can provide RCx services (among many others) that go above and beyond. When you are considering RCx for your building, quality and experience matter. You want to have the best people working on your team, because not all commissioning service providers can yield equal results. In fact, according to the LBNL report, "projects with a comprehensive approach to commissioning attained nearly twice the overall median level of savings and five-times the savings of the least-thorough projects." If you are considering RCx services in the New England and New York area, consider reaching out to us!