Cx Associates was obviously not alone in shutting down our main office in Burlington, Vermont in March 2020 as the coronavirus pandemic hit the United States. Employers across the country shut down their offices and told their employees to work from home for the foreseeable future. Last summer, Cx Associates took measures in our office to enable a slow (and optional) return to working in the office – we constructed plastic barriers between workstations, installed HEPA air filters at each desk, and mandated mask use when not at one's desk. But one year later, we are still very much a distributed team; we have one employee who already worked remotely, and many others who either prefer to work from home when possible and/or are not yet comfortable going back to the office.
We'll be reopening our office in mid-June this year after all of our employees are fully vaccinated. However, we will be relaxing our work-from-home (WFH) policy to allow employees to work from home two days per week up from one day per week. Many companies, it seems, will be adopting this type of hybrid model with more relaxed WFH policies. Early in the pandemic last year, we recognized the need to make swift adjustments to keep a sense of cohesion and retain a positive, employee-centered culture – despite being miles apart from each other. Given that WFH isn't going away any time soon, companies should do everything they can to keep a positive team dynamic and sense of cohesion among the team members. A few suggestions based on what Cx Associates has done follow.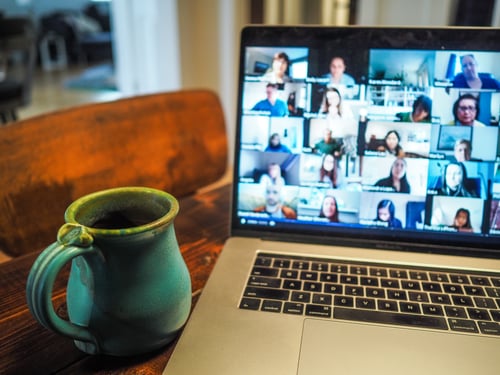 The Virtual Watercooler
Given that prior to the pandemic, we already had one employee working remotely full time from Chicago (yours truly) we already had in place many tools we now rely on to enable remote work: Slack for messaging, Zoom for meetings, a trusty VPN for file access, etc. Of course, when all employees suddenly became remote, we had to make some adjustments – we bolstered our Zoom plan, offered to buy our employees whatever tools or hardware they needed to make their home offices functional, and made sure to check in with everyone frequently.
Slack also became our de facto virtual water cooler – in addition to work chats, we have channels like "office-dogs" for funny pics of employees' pups; "mixtape" where employees can share playlists of what they're listening to while they work; "random" for weird, funny photos, etc.; and "celebrate" where we post about the team's successes – a proposal won, or a new credential earned. These casual Slack channels offered a brief escape from the 24/7 pandemic coverage and kept a sense of humor and connection among the team.
Beware of Zoom Fatigue
Most office workers have experienced this by now: Zoom fatigue. With most meetings moving to Zoom for work, and with many people's only way to socialize safely after work with friends and family also going virtual, many people are just done with Zoom.
We already had a standing all-staff Monday meeting to check in on the week ahead, and early in the pandemic we added a second short one each Wednesday (which got dubbed the "Wednesday Wakeup Wellness" meeting). We made this optional and was not necessarily to discuss work – it was just a casual check in for everyone to catch up, share anything interesting, talk about how they were coping with the pandemic, etc. We found this enabled a semblance of connectivity for our distributed team. But, as the months wore on, and Zoom fatigue began to set in, we realized we needed to take a different tack.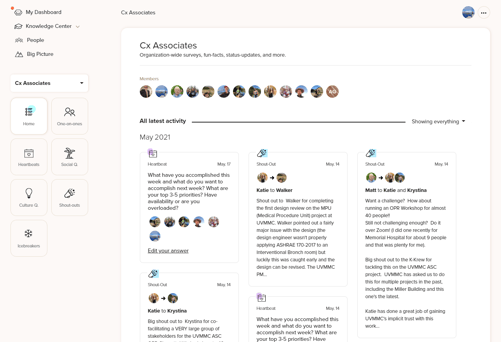 Taking it to the Next Level – Getting to Know Our Team
About six months ago, we decided to deploy a tool called Know Your Team (www.knowyourteam.com) which would enable us to combine a bunch of the culture improvements we were trying to make on the fly or with other tools, into one place. KYT offers several features that we've found help to keep a sense of cohesion and fun, while being apart.
Weekly "heartbeats" go out prompting everyone to answer the question, "What have you accomplished this week and what do you want to accomplish next week? What are your top 3-5 priorities? Have availability or are you overloaded?" This helps us reduce the time needed in our Monday staff meeting, because people can do this asynchronously. Now, if anyone needs to, they can check KYT to see who's doing what and who has availability.
Semi-monthly "culture" and "social" questions that go out to the team. Things like "Do you need anything to help you do your job better this year?", and "If you could pick up a new skill in an instant what would it be?" Questions like these collect feedback that helps inform the leaders at CxA, and also help us all get to know each other a little better.
Icebreaker questions – When we rolled out KYT, everyone was prompted to complete several "icebreaker" questions in a survey about their work preferences, fun facts about themselves, etc. – again, just to help everyone get to know each other. When we bring on new employees, they also go through this process during onboarding, and can see everyone else's responses.
Shout-outs – Team members can recognize each other for an accomplishment or just publicly say thanks for helping with a project via KYT's shout-outs feature. This allows employees to recognize each other, rather than the recognition only coming from leaders. Looking back on all the shout outs people have given each other over the last six months is great to read.
1:1 meetings. A manager can set up one-on-one meetings with agendas, etc. and track meeting outcomes. KYT also offers some great templates for giving feedback, etc.
Communication Norms – Reducing the Pings, Retaining Focus
Recently, realizing many of us were constantly juggling notifications from Slack, text messages, emails, and @-mentions on various other platforms, we decided we needed to issue some best practices and establish norms around communication. What would have previously been a "hey, can I bend your ear about this problem?" question when a couple employees met up in the office kitchen, easily became a near-constant stream of virtual pings for some, seriously affecting concentration and workflow.
In order to protect and respect everyone's attention the best practices give some guidance on communication norms. For example, we empower all employees to manage their own attention and down time by proactively setting themselves to "do not disturb," turning off notifications, and indicating when they are unavailable in Slack.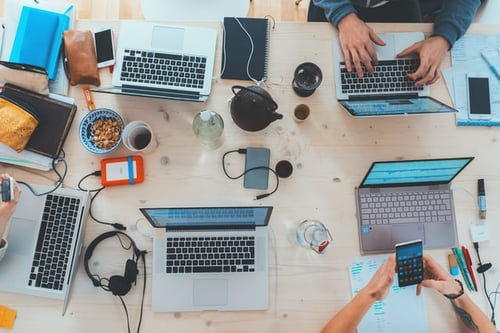 What Does Post-Pandemic Work Look Like?
Though some employees embraced the new full time WFH paradigm some employees were stressed working from home – children's schools were closed, and they needed to juggle work with childcare, they competed with spouses or partners to carve out WFH space, or there were no good workspace options in their homes. Many of us would ideally work a mix of in the office some days, at home others. When we're all vaccinated and the danger from the pandemic has largely been mitigated, we'll officially re-open the office. However, many of the tools we embraced over the last 13 months won't be going away even when the pandemic is over.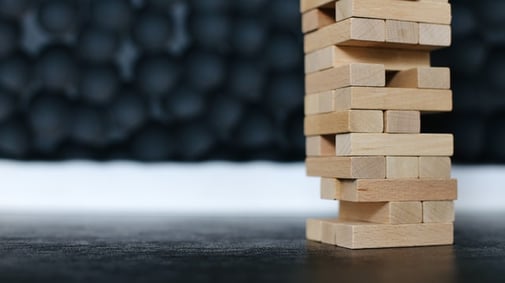 In the End, it Comes Down to Trust
When employees feel they're trusted, they tend to be happier and more satisfied with their jobs. When the pandemic suddenly forced all of us to work from home full time, there wasn't a precipitous drop in productivity. Some employees, in fact, reported feeling more productive when working from home – no commute times, fewer distractions, more flexibility. It was no surprise to us that we could trust everyone to do their jobs effectively while not working from the office. We have a high level of trust in our employees – we don't need to be constantly looking over their shoulders to ensure work is happening. In return, our staff meet challenges with positivity, tend to be conscientious and proactive communicators, and collaborate to troubleshoot solutions when necessary. Now, whether we're all in the office, out of the office, or a balance of the two we've got the infrastructure to support us all and the culture to make it work.