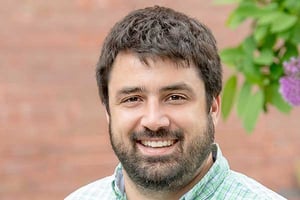 The Building Commissioning Association 20 Under 40 Program recognized professionals who are actively engaged in the building commissioning profession.
"Three things stood out among all our winners this year. First was their dedication to helping the owners and the passion behind their approach. Second was how this group embraced new technology and improved on its usefulness in commissioning. And third, their dedication to teaching not only those coming into the profession but all the stakeholders in the built environment." Said Liz Fischer, Executive Director, Building Commissioning Association.
When Walker learned that fully commissioned buildings typically use less energy than un-commissioned buildings, he felt like this was a chance to do his part in leaving the planet in a good place for future generations. Walker is driven to deliver buildings that work for the occupants, owners and environment alike.
All candidates were nominated by a colleague and judged by the BCxA Awards Committee.
See all the recipients at https://www.bcxa.org/conference/awards/20-under-40.html