Cx Associates is pleased to announce the hiring of Riazul Hoque as Energy Analyst. Riazul holds a master's degree in mechanical engineering from Columbia University with a concentration in energy systems. He completed his bachelor's in mechanical engineering from the Institute of Engineering and Management at Kolkata, India in 2018.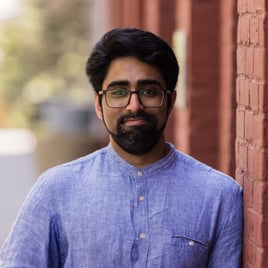 Before joining Cx Associates, Riazul worked as an Energy Systems Engineer on the development of Solid-state Hydrogen Separator technology as well as thin-walled Polymeric Heat Exchangers for capturing low-level waste heat from multiple industrial sectors.
The team at Cx Associates is looking forward to leveraging Riazul's outstanding educational background in sustainability, data analysis, and optimization, as well as his direct experience developing decarbonization and energy conservation measures, utilizing data analysis and visualization software, and project reporting. These skills will offer a solid foundation for providing engineering expertise for Cx Associates measurement and verification (M&V) projects in addition to our newly developed decarbonization and Energy Management Information System (EMIS) services.

Outside of work, Riazul enjoys cooking, reading, hiking, and recently began learning to play piano.
About Cx Associates
Cx Associates has offices in Burlington, Vermont and Portland, Maine to serve clients throughout New England. Since 1994, Cx Associates has provided commissioning, measurement and verification, energy analysis, energy efficiency consulting, and other related services for over 50 million square feet of new and existing facilities. These services improve efficiency, lower costs, and provide valuable data for commercial building owners, architects, efficiency program administrators, and state regulators.