Cx Associates is pleased to announce the hiring of Kyle Fisher, P.E., BCxP, as Senior Engineer. Kyle brings nearly 20 years of industry experience to his new role, having previously led a small engineering consulting and commissioning company in Austin, TX.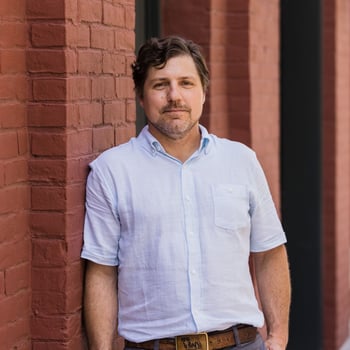 Kyle's experience spans controls installation/programming, mechanical contracting, and MEP design and commissioning. He has led teams on commissioning projects totalling well over one million square feet of finished space of commercial office, K-12 schools, higher-ed, and healthcare facilities.

In addition to his professional experience, Kyle is an active member of several professional organizations, including ASHRAE, TEMA - Texas Energy Managers' Association, and AAFAME - Austin Association Of Facility & Maintenance Engineers. He holds a Professional Engineer (PE) license and Building Commissioning Professional (BCxP) certification.

Outside of work, Kyle enjoys hiking, biking, roller blading, skiing, woodworking, and house renovations. He also volunteers with Big Brothers Big Sisters of America.
About Cx Associates
Cx Associates has offices in Burlington, Vermont and Portland, Maine to serve clients throughout New England. Since 1994, Cx Associates has provided commissioning, measurement and verification, energy analysis, energy efficiency consulting, and other related services for over 50 million square feet of new and existing facilities. These services improve efficiency, lower costs, and provide valuable data for commercial building owners, architects, efficiency program administrators, and state regulators.