July 10, 2019 – Cx Associates, a leading energy-engineering firm and pioneer in the field of building commissioning, announces the addition of Wilson Yandell to its team. Wilson applies his experience in energy storage and thermal management to projects for Cx Associates' clients.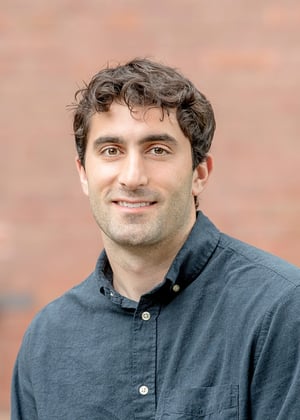 Before joining Cx Associates, Wilson worked as a Mechanical Engineer for Taiga Motors of Montreal, QC. He is experienced in system design, manufacturing and testing, all focused around increased energy efficiency.
"Wilson's experience with motor sports engineering means he has a keen understanding of systems thinking and problem solving that will serve as a solid foundation for his transition to building engineering work," says Managing Principal Jennifer Chiodo.
Wilson earned a B.S. in Mechanical Engineering from McGill University in Montreal, QC. He recently relocated from Montreal to return to his home state of Vermont.
About Cx Associates
Since 1994, Cx Associates has provided commissioning, measurement and verification, energy analysis, energy efficiency consulting, and other related services for over 50 million square feet of new and existing facilities. These services improve efficiency, lower costs, and provide valuable data for commercial building owners, architects, efficiency program administrators, and state regulators. For more information visit www.cx-associates.com or find them on Twitter at https://twitter.com/cxassociates.
# # #