April 22, 2019 – Cx Associates, a leading energy-engineering firm and pioneer in the field of building commissioning, announces the addition of Chloe Deas to its team as its new Administrative Coordinator. Chloe will be providing project coordination and support for several large commissioning and measurement and verification projects, as well as office administration at Cx Associates.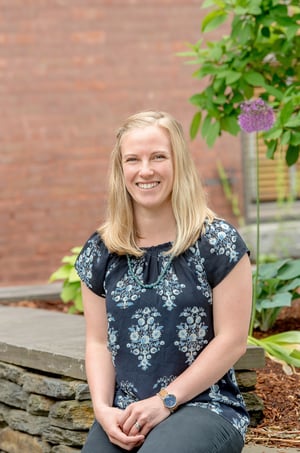 "Chloe's experience working in operations for large health care IT and travel companies makes her the perfect fit for this position," says Operations Manager Eric Hauser. "Our growing team is excited to welcome her aboard."
Prior to joining Cx Associates, Chloe served as the Manager of Billing Operations for a billion-dollar health care IT company, and as an Accounts Receivable Supervisor at a leading travel website.
Chloe is a graduate of Boston University, where she studied Health Science and Project Management.
About Cx Associates
Since 1994, Cx Associates has provided commissioning, measurement and verification, energy analysis, energy efficiency consulting, and other related services for over 50 million square feet of new and existing facilities. These services improve efficiency, lower costs, and provide valuable data for commercial building owners, architects, efficiency program administrators, and state regulators.