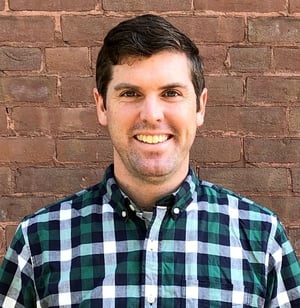 September 11, 2019 – Cx Associates, a leading energy-engineering firm and pioneer in the field of building commissioning, announces the addition of Jamie Hand to its team. Hand applies his experience as a Certified Energy Manager to efficiency projects for Cx Associates' clients.
Prior to joining the Cx Associates team, Hand worked as a Campus Energy Manager for the University of California in San Francisco, CA, as a Project Manager for Energy Solutions in Oakland, CA, and as a Building Energy Analyst for Pacific Northwest National Laboratory in Richland, WA. His expansive experience includes work with energy auditing and analysis, energy retrofits, solar consulting, and other energy efficiency projects and programs. Hand is passionate about saving energy and creating safe, comfortable buildings that operate effectively.
"Jamie's professional background gives him the experience needed to be successful at Cx Associates, allowing him to bring valuable insight regarding energy efficiency, that is aligned with our core beliefs, to the projects he'll work on," says Managing Principal Jennifer Chiodo. "We're excited to add Jamie to the team, as demand for our services continues to grow."
Hand received his BS in Physics from Middlebury College in Middlebury, VT.