I recently had the pleasure of attending the 7th Annual Commissioning Summit for the Northeast Chapter of the Building Commissioning Association (BCA). The BCA Summit provided a great opportunity to discuss important topics of building performance with Northeast commissioning agents and building owners.
The keynote address highlighted the success of building commissioning for the Massachusetts School Building Authority (MSBA). According to the Executive Director, Jack McCarthy, commissioning for MSBA projects is 100% funded by the authority. The MSBA fully supports commissioning because of the benefits it provides to the school districts, including construction cost savings; improved coordination between design, construction, and occupancy; fewer system deficiencies at building turnover; energy savings; and improved indoor environmental quality.
Our own founding principal of Cx Associates, Tom Anderson, presented on how to conduct meaningful design reviews as part of the commissioning process. The essential tip for providing meaningful design reviews is to suggest defendable design improvements in a way that is not judgmental toward members of the design team. I have been fortunate to have worked with Tom on several project design reviews, in which we have put his essential advice into practice.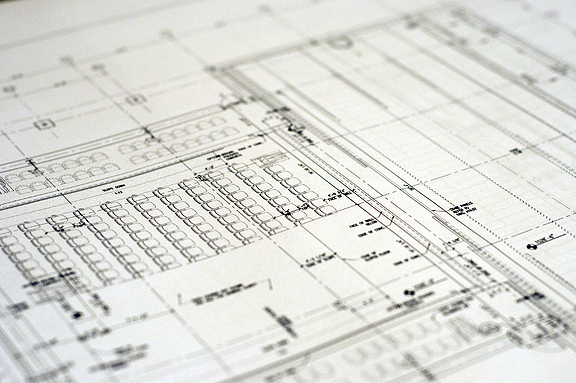 The technical presentation on ventilation and moisture management emphasized the importance of proper measurement of and control for space CO2 and dewpoint. CO2 and dewpoint are critical indicators of indoor air quality, which is a major determinant of occupant well-being and productivity. The presenter, David Bearg, emphasized the enormous economic importance of occupant productivity in the context of building costs (i.e. the worker productivity impacts of ventilation systems can be many times greater than the immediate ventilation costs). Furthermore, many space CO2 and dewpoint control systems are improperly designed/applied in buildings, a point which underscores the importance of building commissioning in realizing the benefits of modern ventilation systems.
The final presentation on whole building air leakage testing reviewed the many technical details of proper air barrier design and construction for building enclosures. From a commissioning perspective, it was interesting to see how air barrier construction practices can often deviate from the design details, or even the design intent. It is apparently not uncommon for gaps to be found in the air barrier, especially at the wall-roof boundary. It is amazing that building enclosure commissioning is still the exception, rather than the rule.
Overall, the summit was a great opportunity to learn about commissioning challenges and best practices. I look forward to attending the National Conference on Building Commissioning (NCBC) this year in Denver, CO.