It can often be an afterthought as to how much outdoor air (OA) is actually being drawn into a hospital through air handling equipment, but maintaining proper outdoor air volume is a vital part of achieving effective infection control, as well as meeting space pressurization requirements. Proper OA volumes are also a metric that can be reviewed for non-compliance during Joint Commission audits. The amount of outside air that a hospital's air handling equipment should introduce into the building is defined by the ASHRAE Standard 170, which was discussed in one of our previous blog posts, Optimizing Air Handling Units for Healthcare. As we pointed out in this prior post, an airflow station, when properly selected and installed, is an effective piece of hardware which can be used to monitor this outside air quantity (typically in cubic feet per minute), and the data provided by this meter can be very useful in a healthcare setting.
Photo Credit: pixabay.com
An Overview of Outside Air Airflow Stations
Outside air airflow stations (OA AFS) allow for better control of outside airflow, enable high/low flow alarming, and provide historical trend data. Control of outside airflow is essential on variable air volume air handling systems where the outside air flow rate can change significantly as the supply air volume through the air handler changes. When utilizing an OA AFS, a flow setpoint can be specified and controlled to via the air handler controls. As long as the controls and hardware are functioning correctly, hospital facilities staff can be confident that the correct amount of outside air is being provided to the hospital.
Outdoor airflow alarming can be used to alert facilities staff when the outside airflow rate is too low, in which case the ASHRAE 170 air change requirements will not be met and indoor air quality and infection control could become compromised. We have seen many instances in the field where air handlers have failed damper linkages and/or controls, and no outside air was being provided to the spaces they serve. In these cases, despite competent and dedicated facilities operators, the problems went undetected because without an OA AFS there was no indication to operators that outside airflow had become too low.
Modern building controls systems can and should provide at least a year of trending, and a key point to trend for as long as possible is the OA airflow. The data provided by the OA AFS can be easily made available to the Joint Commission during an audit by the facilities or engineering staff as quantitative evidence of compliance. The Joint Commission can verify that the air handler the OA AFS is installed on has been operating in compliance with their requirements.
Managing Costs and Recognizing Savings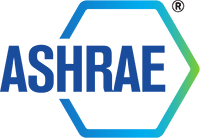 In addition to the benefits of utilizing an OA AFS listed above, measuring outdoor air also can
result in potential energy savings by reducing over-ventilation of a space, and can further allow implementation of the
ASHRAE 36 guideline
standardized control sequences, which can result in the highest and most reliable unit operation (see Rick
Stehmeyer's
previous
blog post
for more information).

Photo Credti: ashrae.org
All of these benefits do come at some cost; retrofitting an air handler with an OA AFS can sometimes be pricey (though the costs vary widely by application), but the payback of proper OA volume control can also be quick. The best way to keep costs of an OA AFS low is to have it provided as an option from the manufacturer on all new air handling units. When developing a budget for a recent project, the cost of adding a manufacturer furnished OA AFS as an option on a new air handling unit was compared to a recent OA AFS retrofit - the AFS provided on the new AHU was 50% of that for a retrofit of comparable specs.
A Worthwhile Consideration for Healthcare Facilities
While outdoor air airflow stations have valuable benefits in all commercial buildings, they have a special note in healthcare facilities. The ASHRAE Standard, Ventilation for Acceptable Indoor Air Quality (ASHRAE 62.1) requires that minimum OA airflow is maintained in variable volume air handling equipment through the operating range. While other solutions exist for achieving this, the most effective and reliable means of maintaining proper OA volume is by utilizing an OA AFS to measure and control it effectively. It is always worthwhile to weigh the benefits to costs of retrofitting whenever planning for installing new air handling units, and it is important to know the benefits of having an OA AFS installed on the units from the manufacturer. The OA AFS is often the victim of the value engineering process, but Cx Associates strongly believes the benefits outweigh the costs in a healthcare facility application.