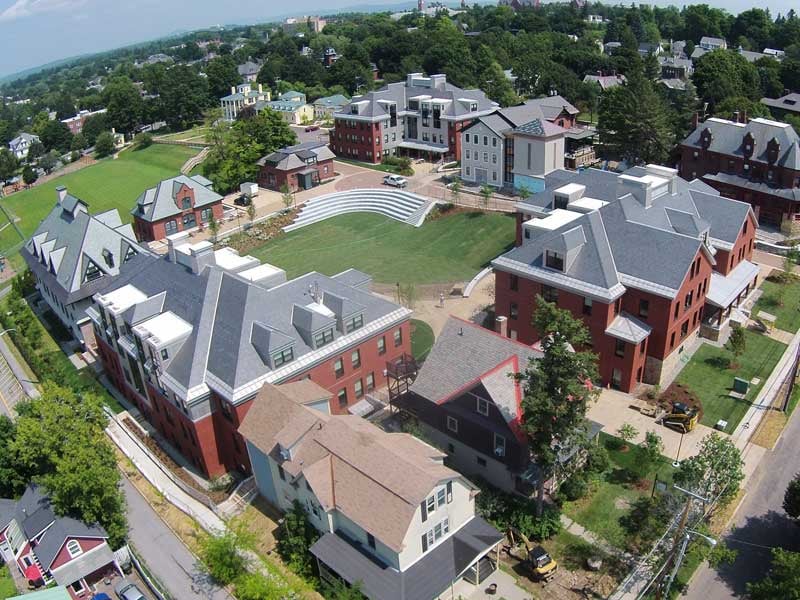 Cx Associates provided commissioning during Champlain College's two-phase dormitory project to build three new residence halls on their campus. Our work ensured that the buildings conformed with the project Owner's Project Requirements (OPR), Basis of Design (BOD), and contract documents. The project included energy efficient design elements such as heat pump systems connected to a ground source wellfield serving a multi-building district.General Project Information:
Size: 85,490 SF
Buildings house nearly 300 students
All three buildings achieved LEED Gold
"I've worked with Cx Associates on two major projects; Aiken Hall, certified LEED Gold, won awards for historic preservation and Perry Hall is expected to win AIA awards as well as achieve LEED Platinum. Due to the demands of the restoration and sustainability, we needed commissioners with strong senses of building aesthetics, attention to details, and project coordination - Cx Associates met those needs."
- Michel George
Associate VP
Campus Planning & Auxiliary Services
Champlain College