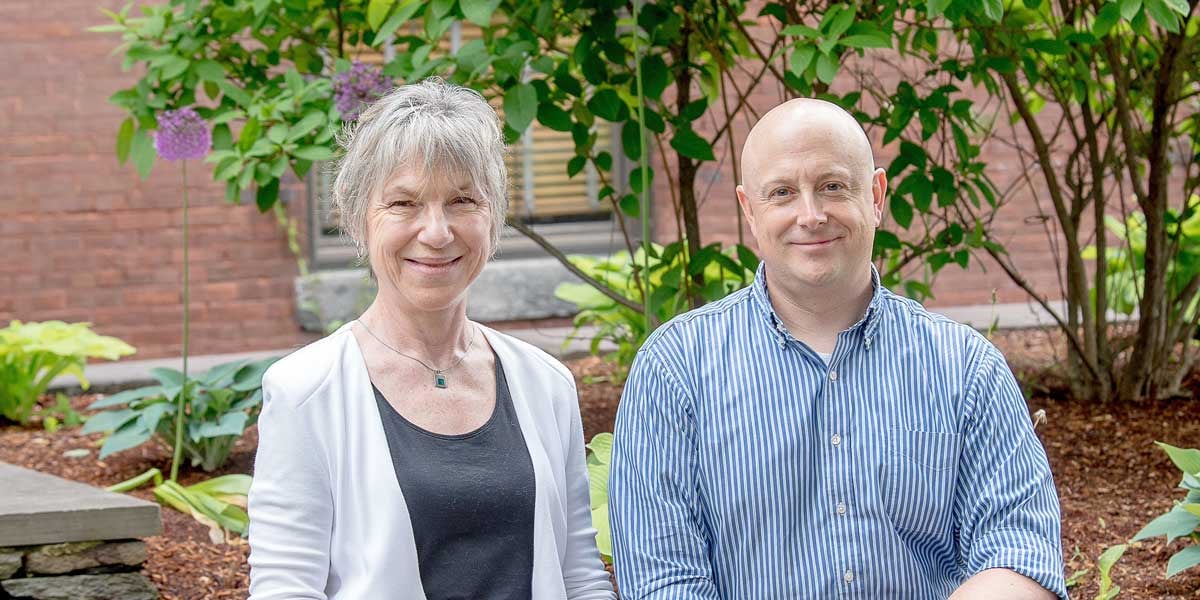 Burlington, Vt, April 3, 2020— Jennifer Chiodo announced today that Matt Napolitan has assumed the managing principal role of energy engineering and consulting firm, Cx Associates, LLC. After nearly 25 years, Chiodo is ready to explore new opportunities and feels fortunate to find the ideal successor.
"Having worked together for more than a decade," Chiodo explained, "I'm confident to leave the firm in Matt's capable hands. He has the energy and vision to lead the firm into the future." Chiodo reported the long-planned transition took place on March 31.
Napolitan said, "I am looking forward to seeing what Jen is going to do next. Startups and fighting climate change have always been her passion and I'm sure she'll continue to keep the industry on its toes. I'm very proud to carry forward our shared vision for Cx Associates, which began with our founder, the late Tom Anderson, in 1994. Our sustaining vision is of a firm dedicated to social responsibility, building performance, energy efficiency, and climate change response — Engineering a Future Where Buildings are Better by pushing the built environment toward high performance and low impact."
About Cx Associates
Since 1994, Cx Associates has provided commissioning, measurement and verification, energy analysis, energy efficiency consulting, and other related services for over 50 million square feet of new and existing facilities. These services improve efficiency, lower costs, and provide valuable data for commercial building owners, architects, efficiency program administrators, and state regulators. Find Cx Associates on Twitter at https://twitter.com/cxassociates.
# # #