Cx Associates recognizes the importance of exercising our right to vote, and we encourage active participation in all elections regardless of political affiliation. We understand that if we're truly to have a representative democracy, we all need to be out there sharing our voices through our ballots.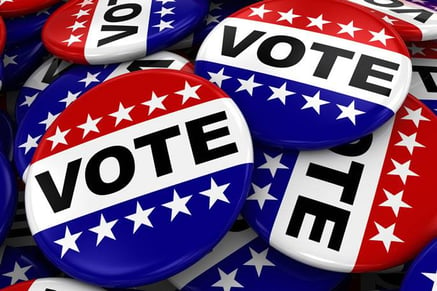 We endeavor to be an organization that helps uphold our democracy, and one of the ways we can do that is by supporting our staff with the time and resources needed to get out and vote. That's why this year, we've signed on to Time to Vote, "a nonpartisan, business-led initiative to help ensure employees across America don't have to choose between voting and earning a paycheck." As our work environment already supports our staff with daily flexibility, we're committing to a day without meetings on November 3rd.
As you know, this year is quite unique, and as such all Vermonters are automatically being sent their ballots by mail. While you may still vote in person at your local polling place, the state recommends voting by mail and voting early (by October 24th). You may also drop off your mail-in ballot to your town clerk or polling place, which is recommended if you're unable to get your ballot in the mail by the 24th.
If you're a business leader, we'd love to have you join us in pledging to ensure your staff has the time and resources they need to cast their ballots this year and every election year. Joining Time to Vote is flexible, and as such you may choose what time and resources are right for your company and most enable your employees to vote.