December 30, 2014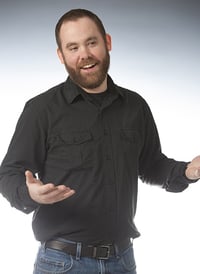 Burlington—Cx Associates, a leading energy engineering firm and pioneer in the field of building commissioning, announces the addition of Henry "Rick" Stehmeyer to its team as senior engineer. At Cx Associates, Stehmeyer uses his systems control programming experience and his extensive knowledge of various control and energy management systems to optimize building systems and perform algorithm analyses. His analyses have enabled clients to further optimize the efficiency of their building control systems during commissioning.
Before joining Cx Associates, Stehmeyer spent more than a decade at Control Technologies, Inc., where he started as an intern and worked his way up to technical services manager. He has earned several professional certifications over the years, including reliable controls certification, tridium developer certification and OSHA 10 certification.
Stehmeyer received his bachelor's degree in information systems from Saint Michael's College. He lives in Jericho with his wife and newborn son. In his free time, Stehmeyer enjoys tinkering with (and building) computers, watching movies and playing video games.
About Cx Associates
Since 1994, Cx Associates has been building energy resiliency throughout the Northeast with its commissioning, measurement, verification and energy efficiency consulting services. More than 12 million square feet of new and existing facilities have been improved and commissioned by the firm's engineers for commercial building owners, architects, efficiency program administrators, and state regulators.