January 12, 2015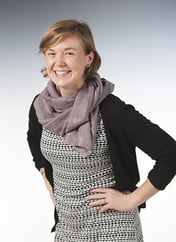 Burlington—Cx Associates, a leading energy engineering firm and pioneer in the field of building commissioning, announces the addition of Burlington resident Danya Littlefield to its team as project assistant. At Cx Associates, Littlefield assists with measurement and verification projects, energy metering and analysis, and LEED certification administration and preparing commissioning documents.
Before joining Cx Associates, Littlefield served as a coordinator at the Council on International Educational Exchange and worked as an environmental educator in the Maine State Parks and with Maine Audubon. She also spent time in Nicaragua assisting with agricultural community development projects.
Littlefield is working towards a graduate certificate in community planning and development from the University of Southern Maine Muskie School for Public Service. She received her B.A. degree from Kenyon College (Ohio) in English and studio and art. In her free time, Littlefield enjoys cooking, running, hiking, reading, playing violin, gardening, cross-country skiing and travelling.
About Cx Associates
Since 1994, Cx Associates has been building energy resiliency throughout the Northeast with its commissioning, measurement, verification and energy efficiency consulting services. More than 12 million square feet of new and existing facilities have been improved and commissioned by the firm's engineers for commercial building owners, architects, efficiency program administrators, and state regulators.