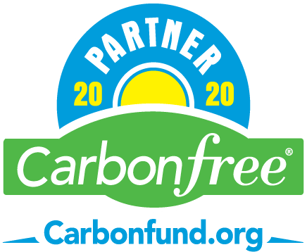 Last year, Cx Associates committed to offsetting the environmental impact of our business operations. After thorough research, we selected Carbonfund.org's Carbonfree® Small Business Partnership Program. Through this initiative, we've neutralized nearly 80,000 pounds of carbon emissions from our estimated annual business operations for 2019 and will continue to do so on an annual basis.
Sustainability is at the core of Cx Associates' culture. Beyond our services to improve the way buildings work for people and planet, we do our best to practice what we preach internally through other internal initiatives, including:
Offering on-site composting and recycling

Buying sustainably sourced products whenever possible

Offering a "Green Incentives" program to all employees to encourage a more sustainable commute, including bus passes, CarShare Vermont membership, benefits for walking or cycling to work, and vehicle efficiency maximization benefits
Partnering with Carbonfund.org is another way Cx Associates is putting our money where our mouths are. We advocate for extending the fight against climate change beyond our work in the field of engineering, and this partnership is another step in an ongoing quest to operationalize environmental responsibility wherever we can.
Visit our partnership page and learn more about Carbonfund.org here.