Forty years ago, the practice of commissioning systems to ensure buildings deliver functionality and comfort for owners and users originated in Canada. Twelve years later, ASHRAE debuted Guideline 1 for the commissioning (Cx) process. For twenty years, the U.S. Green Building Council has included commissioning in LEED documentation, and in 2014, LEED v4 was released, requiring fundamental Cx, including design review, for all new construction projects seeking certification.
The spirit of the new year inspires us to reflect on progress and create new goals. Commissioning has changed a lot over the years! In this blog, we will explore the current state of the commissioning industry, and see where there is room to grow.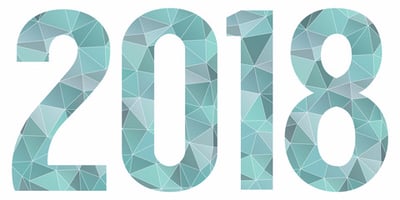 Credit: www.dreamstime.com
State of the Commissioning Industry
The 2013 Building Commissioning Survey (BCS), created by the Building Commissioning Association, indicated that the demand for commissioning has been increasing. Around 70% of Cx service providers said that demand for both new and existing building Cx services had increased in 2012.
The BCS also found that the top drivers of demand are voluntary certification programs like LEED and Energy Star and corporate environmental goals. One third of respondents said utility incentives were motivating the commissioning work in their business. Most commissioning providers felt that changes in building and energy codes in their region would drive more Cx business focused on energy savings in the coming years. Most providers anticipated using analytical tools and building simulation software more often in response to these future code changes.
Structure Tone, a construction management firm in the US and Great Britain, surveyed leaders of corporate real estate and facilities management organizations to learn about their perception of sustainability and buildings in 2017. Their results related to commissioning found that the number of clients looking for Cx services has remained steady. 57% of survey respondents stated that they would expect their projects in the next two years to include commissioning. When asked if energy modeling would be required for their projects in the upcoming two years, 55% said they would.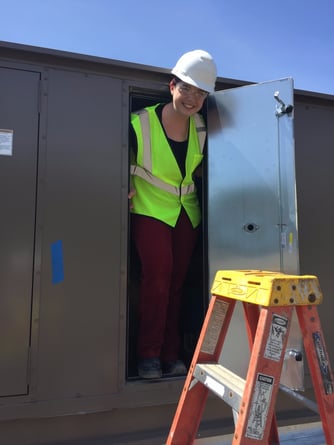 Credit: Cx Associates, LLC
In their 2015 report, Analyzing Building Energy Efficiency Job Opportunities, the National Institute of Building Sciences found that the number of building science occupation jobs is projected to grow 9.6% compared to the national rate of 8.4%. They also found that the field is not diverse; building science jobs are 87.2% male and 79% white.
Commissioning Costs and Benefits
There are costs associated with deciding not to commission new and existing buildings. "Un-commissioned projects do not reach their full energy efficiency potential; they simply cannot due to the myriad things that can go wrong during an exceptionally complex, multiyear design/construct/operate dance. Commissioning will save energy versus not commissioning," says Ryan Corker of the National Institute of Building Sciences in a November 2017 roundtable for the ASHRAE Journal. As we all know, saving energy means saving money.
According to the database maintained by Lawrence Berkeley National Labs, the median cost for commissioning a new building is $1.16/sq. ft (0.4% of total construction cost), equaling a payback period of around four years. For existing buildings, costs are about $0.30/sq. ft. with average payback of a little over a year.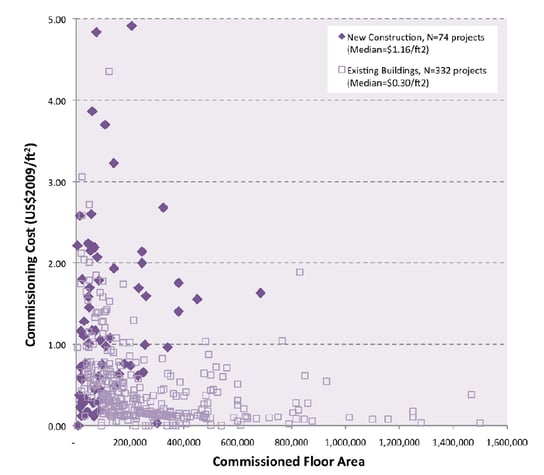 Credit: Evan Mills, PhD; "Figure 8: Commissioning cost as a function of building size;" Building Commissioning: A Golden Opportunity for Reducing Energy Costs and Green House Emissions; July 21, 2009
In 2017, a survey administered by Keithly Barber Associates, a Washington state-based commissioning services firm, found that 80% of respondents believe that commissioning has had a positive impact on building delivery. A similar number of respondents found that commissioning improves turnover and reduces warranty issues and operating costs.
To further expand commissioning's use in projects, we need more clear explanations of how commissioning is designed to fill gaps in the construction process and the intended benefits of commissioning activities.
Communicating Non-Energy Benefits
Non-energy impacts like first cost-savings, improved indoor environmental quality, and reduced risk of construction-defects litigation are of value to virtually every stakeholder in the construction and facility management industry. Unfortunately, these additional benefits of commissioning are hard to quantify and not effectively communicated today.
Walter Grondzik, P.E., professor of architecture at Ball State University summarizes it in this way: "it is hard to calculate and/or account for the cost/benefit of changing eight words in a spec to reduce the leakage of conditioned air into unconditioned spaces, or the dollar costs/benefits of having a contractor do a better job installing VAV controls on 1,000 boxes because she knows 50 will be sampled as part of the commissioning verification process."
Importance of Trending
For a comprehensive commissioning process, it is key to ensure energy savings are achieved and persistent via forensic quality control. This can be accomplished using design-intent documentation, ongoing monitoring of historical trend data, and operator training.
Monitoring-based commissioning (MBCx) can both maintain and potentially improve energy savings year over year. MBCx can be either manual or automated. Manual MBCx involves an operator tracking building system energy usage via dashboard of submetered data. When the operator finds increases in consumption, they evaluate the cause using trends and reports from the dashboard. Automated MBCx can provide fault detection and other feedback such as analysis of energy data, normalization of consumption for weather, and off-schedule operation.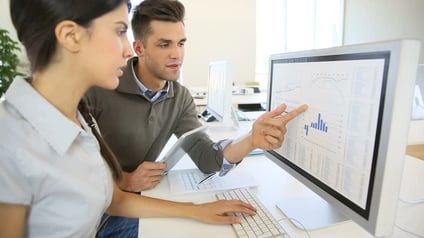 Credit: www.shutterstock.com
Despite its myriad benefits, in 2013, only 35% of commissioning service providers said that part of their standard commissioning work included ongoing commissioning through monitoring. Given the opportunities for increased system efficiency and decreased operations and maintenance costs, commissioning providers should promote MBCx in their markets to increase overall adoption and further climate change goals.
2018 Resolutions
Looking at the industry's challenges and successes over the years, there are a few areas in which we could improve. Some goals for consideration are listed below:
Increase diversity of the industry through expanded outreach and funding for building science education for women and people of color.
Improve quantification of non-energy benefits with effective analysis of stakeholder feedback.
Justify the costs of commissioning for owners by helping them recognize the value of skilled professionals performing efficient quality control for their projects.
Improve communication of commissioning benefits through case studies and industry publications.
Ensure more persistent savings via monitoring-based commissioning of trended data.
What do you think of the resolutions outlined above? Can you think of others to add to the list?