Lighting controls in commercial building have undergone a transformation in the last few years. The simple wall switch (or no switch!) has given way to occupancy sensors and vacancy sensors with passive infrared (PIR) and ultrasonic motion detection. Additionally, photocell sensors have been added for daylighting control. The intent of these advances in lighting controls is to ensure that interior light fixtures are only on when occupants are in a space and natural light levels are inadequate. In my view, we still have a long way to go to achieve this intent across the building design and construction industries.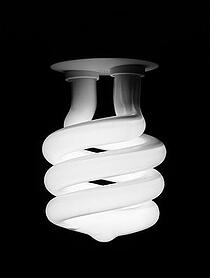 Current challenges with lighting controls
As both a building commissioning engineer, and a building occupant, I find that building lighting controls very often do not work as intended – at least not without a considerable amount of troubleshooting and adjustment. Lighting control challenges can emerge in the design-phase of a project and cascade through construction and occupancy. Lighting design documents are usually very precise about the type of control devices to include in a building, but very often provide no direction on device settings (e.g., sensitivities and time delays). In effect, lighting designers rely upon lighting contractors to determine the appropriate settings after installation. At system start-up, lighting contractors and vendors typically rely on default factory settings, which vary considerably between devices and are likely not well matched for the space in which they are installed. Without proper commissioning of the lighting control devices and system, the Owner gets stuck with making all of the necessary adjustments. It turns out that this is no small task – the user interfaces on lighting control devices are very user-unfriendly (concealed, small dials, push buttons, or dip-switches), and usually require reference to poorly written user manuals.
Toward better control
How might we take control of our lighting controls?:
Contract a commissioning agent to perform a lighting controls design review, to ensure that lighting control settings and responsibility for system setup are defined in the design documents.
Contract a commissioning agent to functionally test the lighting controls devices / system to ensure that the design intent is achieved. Commissioning also helps to reduce call-backs for the lighting contractor when the owner can't get control of the lighting controls.
In addition to project commissioning, my hope is that the lighting controls industry will eventually improve the user interfaces of their devices. These devices could and should be more universal and intuitive in their design. I believe there is a tremendous opportunity to incorporate remote/wireless setup of lighting control devices via apps designed for tablets and smartphones. Such apps could greatly improve access to lighting control settings, without the need for user manuals or even a ladder. Of course, the selection of a convenient wireless communication protocol (e.g., Bluetooth, network I.P. address, etc.) would be a key consideration for ensuring improved control, and not merely increased complexity or cost.
It will likely be several years before the lighting controls industry converges on an improved, universal interface for controlling control devices. Until then, I look forward to helping building owners take control of their lighting controls by ensuring that the best available technology is specified, that control settings and start-up responsibilities are clearly defined, and that devices and systems are properly tested before occupancy.