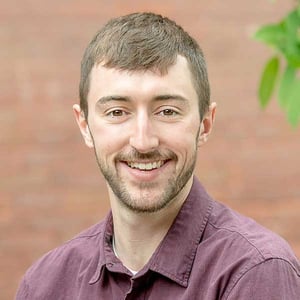 Upon joining Cx Associates in 2018, Tate was an immediate asset to the team and quickly excelled at using his natural curiosity to develop the problem solving skills needed for excellence in engineering and commissioning. His continued commitment to Cx Associates' mission is evidenced through his interest in and pursuit of climate-friendly solutions and his contribution to internal working groups at the company.
Tate manages several current projects, including Bates College Chase Hall Revitalization, Nitto Avecia Temporary HazMat Storage, and has been a key team member and engineer on many large projects including Colby College's Lockwood Hotel and the 600,000 SF Maine Medical Center Bramhall Campus Expansion. Tate's ability to nurture client relationships has brought Cx Associates both repeat clients and new work.
"I'm excited to be moving into this new position at Cx Associates. I look forward to continuing to provide our clients with the best service possible, and I'm grateful to do so as part of this amazing team."
Tate graduated from the University of Vermont with a Bachelor of Science in Mechanical Engineering. Prior to joining Cx Associates, Tate worked as a mechanical designer in Jackson, WY. Cx Associates is proud to have Tate represent the company both with clients and out in the larger community, where he serves as the President of the Champlain Valley Chapter of ASHRAE, a volunteer-run non-profit which seeks to engage and promote the local HVAC and Refrigeration industry.
Tate is an integral team member not only in the field, but in the office as well where his gregarious personality attracts friends including of the furry variety as frequent office visitor Kirra has dubbed Tate her clear favorite. Outside of the office, Tate can be found on local mountain bike and ski trails with his wife Lauren and their pup Ginger, or preparing his paddling skills to take on the Grand Canyon in the Spring of '22!