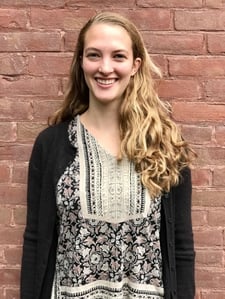 Cx Associates, a leading energy-engineering firm and pioneer in the field of building commissioning, announces the addition of Krystina Kattermann to its team. Krystina provides project coordination and support for several large commissioning and measurement and verification projects, and office administration at Cx Associates.
"Ms. Kattermann's scientific background and project management experience will help us meet the increasing demand for our services," says Managing Principal Jennifer Chiodo. "We're pleased to welcome Krystina to our growing team."
Before joining Cx Associates, Krystina worked as a senior research technician for the Massachusetts General Hospital Cancer Center. She will apply her experience in project management, databases, data organization, and analytics to client projects and office administration for Cx Associates.
Krystina is a graduate of the University of Vermont. Krystina recently relocated from Boston, MA and resides in Burlington where she spends her free time cooking, spending time with friends, and enjoying the outdoors.
About Cx Associates
Since 1994, Cx Associates has provided commissioning, measurement and verification, energy analysis, energy efficiency consulting, and other related services for over 50 million square feet of new and existing facilities. These services improve efficiency, lower costs, and provide valuable data for commercial building owners, architects, efficiency program administrators, and state regulators.