Cx Associates, a leading energy-engineering firm and pioneer in the field of building commissioning, announces the addition of Emily Remington, of Colchester, VT, as an engineer for their Burlington, VT office.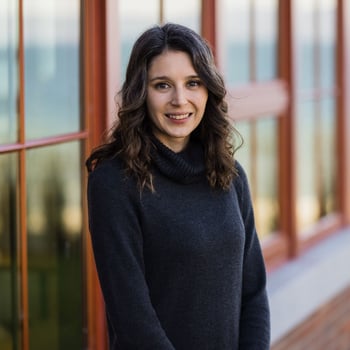 Prior to joining the Cx Associates team, Remington was a senior product engineer at Husky Technologies, developing, validating, and troubleshooting heating and sensing solutions for industrial equipment. Her background in project management and data analysis and her interests in thermal systems and sustainability will contribute to engineering a future where buildings are better.
Remington applies her experience as an engineer to commission projects for Cx Associates' clients. Remington will prepare documentation and develop and perform verification tests for clients interested in minimizing building energy use and who seek rigorous quality assurance.
Remington is an Engineer-in-Training (EIT). She earned a Master's of Science degree in Mechanical Engineering from Montana State University. Snowy mountains, meandering rivers, and Lake Champlain attracted Emily and her husband to Vermont where they enjoy skiing, kayaking, and fishing.
About Cx Associates
Cx Associates has offices in Burlington, Vermont and Portland, Maine to serve clients throughout New England. Since 1994, Cx Associates has provided commissioning, measurement and verification, energy analysis, energy efficiency consulting, and other related services for over 50 million square feet of new and existing facilities. These services improve efficiency, lower costs, and provide valuable data for commercial building owners, architects, efficiency program administrators, and state regulators.